Of course we all know
every one's
hair is different from the texture to the cut, no ones hair is exactly a like but the one thing most of us have in common is that we lust after healthy beautiful hair.
Ive done some research into achieving healthy lush locks and wanted to share some interesting tricks & tips that you can try at home.
Looking for more shine?
The secret is eggs!!
Try this:
Lightly beat two eggs mixed with some milk and run throughout your hair. Leave on for 5 minutes, rinse and you'll see a shine instantly.
Interestingly enough if you want your pooch to have a shiny coat as we
ll add
an
egg over their food once a month :)

Is
Dandruff an issue?
Is your dandruff shampoo just not working fast enough?
Try this:
Crush 2 aspirins into your dandruff shampoo and watch how fast that dandruff clears up. Be sure to use a good moisturizing conditioner afterward.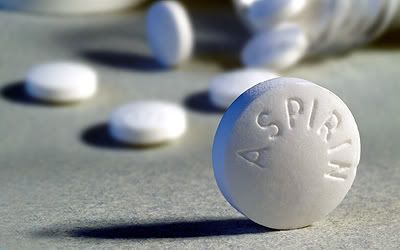 Do you have

static

y locks?
Does your hair attract static no matter how much hairspray you use?
Try This:
Use Static Guard! Spray about 7 inches from your hair lightly. Or try spraying it on your comb or brush and then running it through your hair. Hey it works on fabric why not hair!
Are your greasy strands getting you down?
Here's
a quick fix that you probably have at home!
Try This:
Use the baby powder! Rub it into the roots of your dry hair to soak up oils. You don't have to shower to take out the baby powder, but be sure to shake the excess powder out. Corn starch should work the same way.
Or why not try blotting your scalp with an oil-blotting strip made for the face?!
Looking to add some natural highlights to your hair?
Works best for
blonde's
or gals with light brown hair but should work for most shades.
Try This:
Add a bit of juice from a freshly squeezed lemon with water and pour into a spray
bottle. Before heading out in the sun spray your locks making sure to

spray
evenly all over. Lemon juice mixed with sunlight will lighten any hair naturally!

Looking for a way to deep clean your scalp and roots?
Try a hair cocktail!
Try This:
Add a splash of vodka (YES Vodka) to your bottle of shampoo. The alcohol cleanses the scalp, removes toxins from hair, and stimulates the growth of healthy hair.



Want healthy hair?

Increase your herbal intake!


Try This:

Increase your intake of these herbs to help with the following issues.


1

. Sage: Excellent for weak hair.

2
. Rosemary: Enhances dark hair

3
. Chamomile: Promotes healthy hair growth.

4
. Catnip: Promotes hair growth

5. Burdock Root
: Promotes hair growth and reduces hair from falling out
Whether you are trying to solve a problem or just improve the overall appearance of your hair these tips and recipes will help you on your path.
Do you have a hair recipe to share? Have you tried any of the above?